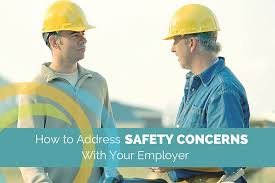 Construction safety in UAE is of prime importance. The UAE has one of the most advanced and safe construction industries in the world. This is owing to the government's stringent laws and regulations, which require all construction companies to adhere to a set of health, safety, and environment (HSE) guidelines. Moreover, all construction workers in the UAE are required to receive extensive safety training before they are allowed to commence work on any site.The construction industry is booming in the United Arab Emirates. A recent study by the National Centre for Statistics and Information (NCSI) found that the UAE's construction sector grew by 8.9% in 2020, and is expected to grow by a further 6% this year. This is great news for the UAE economy, but it also comes with its own set of risks.Every day, workers are putting their lives at risk by working in unsafe conditions on construction sites. Many of them are not given the proper safety gear, and many more are not properly trained in how to work safely.
According to the National Safety Council (NSC), construction site accidents account for more than 60% of all workplace fatalities in the UAE. The most common causes of these accidents are falls from height, electrocution, and being struck by objects.In order to reduce the number of construction site accidents, it is important for businesses to implement safety measures and protocols. Employees must be properly trained in how to safely work in a construction environment, and safety
There are a few key things to remember when working in a construction site in UAE. First and foremost, always wear the correct safety gear. This includes a hard hat, safety glasses, boots, and gloves. Make sure that you are aware of the hazards in your work area and take the necessary precautions to avoid injury.Also, be aware of your surroundings. Construction sites can be chaotic and it is easy for someone to get injured if they are not paying attention. Stay alert at all times and do not run or walk in between vehicles. If you have any questions or concerns, speak to your supervisor.
Al Bahri Hardware and Safety Equipment LLC is one of the leading suppliers of safety equipment in UAE with 30 years of experience. We supply a wide range of safety equipment including helmets, gloves, safety shoes, safety jackets and much more.We have a wide range of safety equipment to cater to the needs of all our customers. Our products are of the highest quality and are available at the most competitive prices. We also offer a wide range of services including installation, maintenance and repair.
We are dedicated to providing our customers with the best possible service and ensuring their safety at all times.
Related Posts
0 Comments