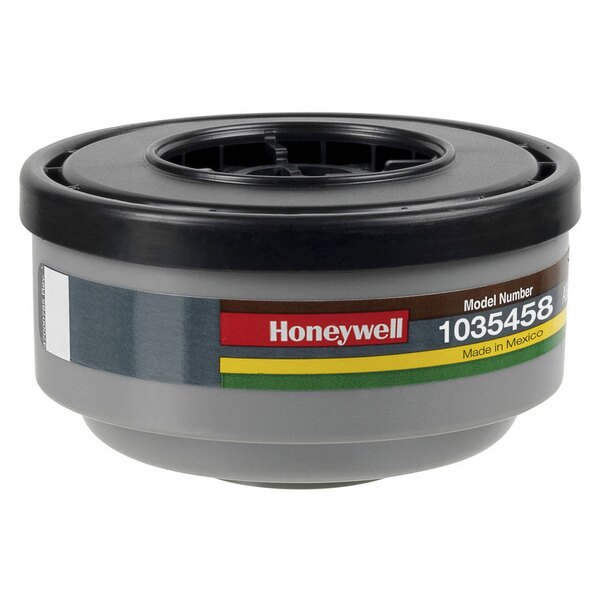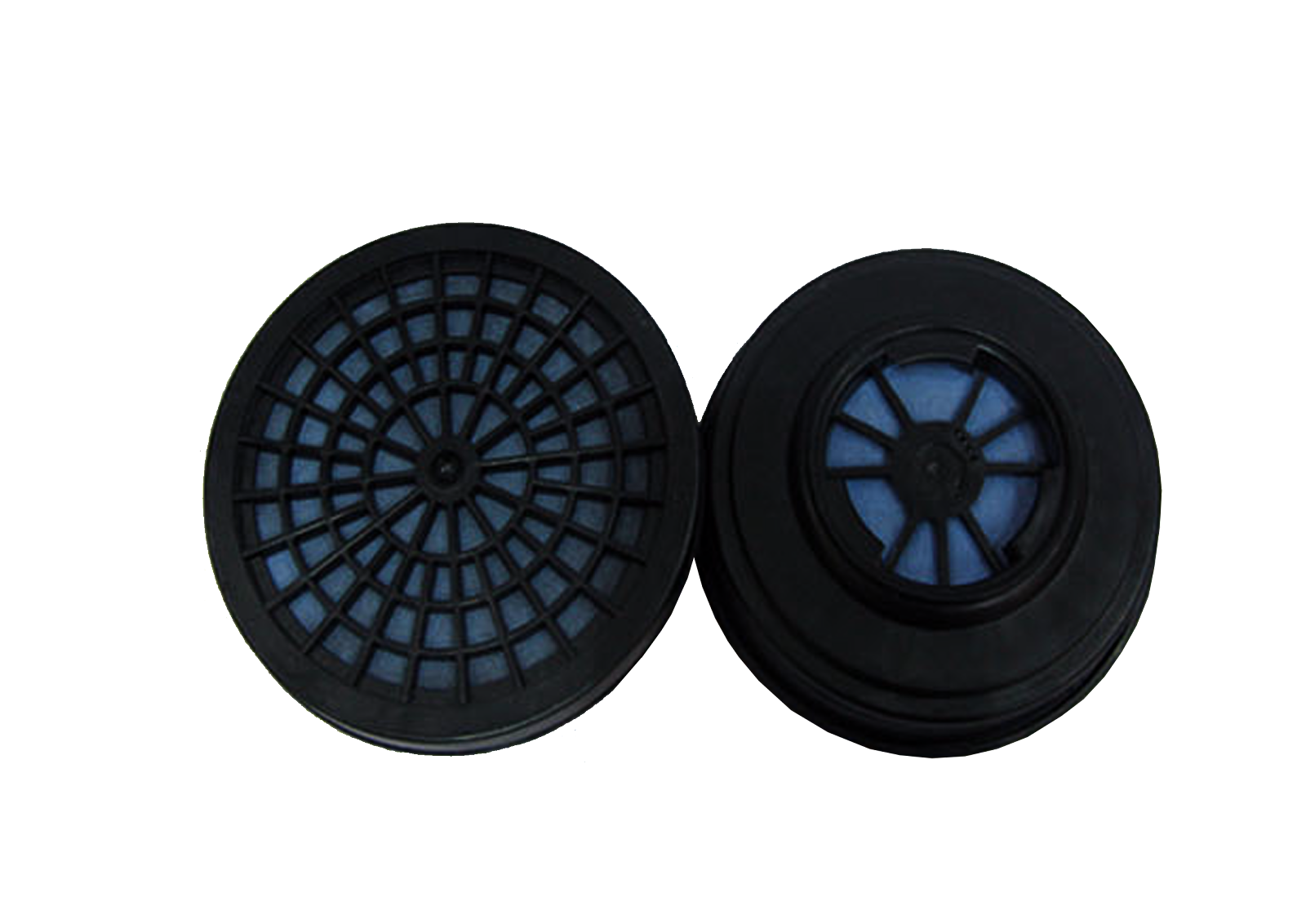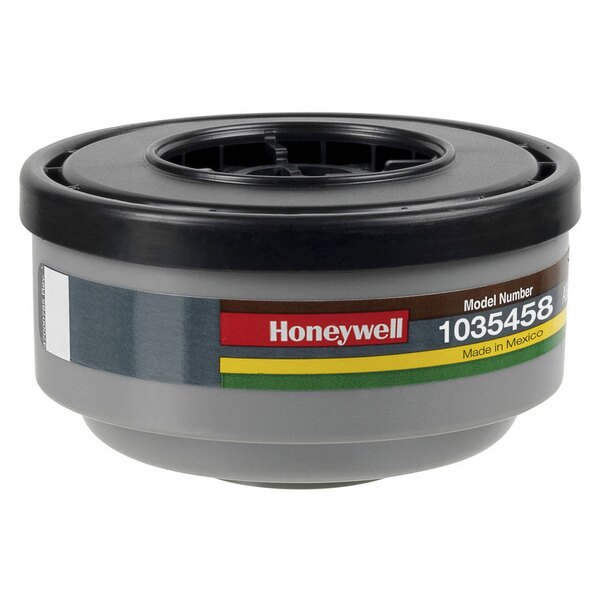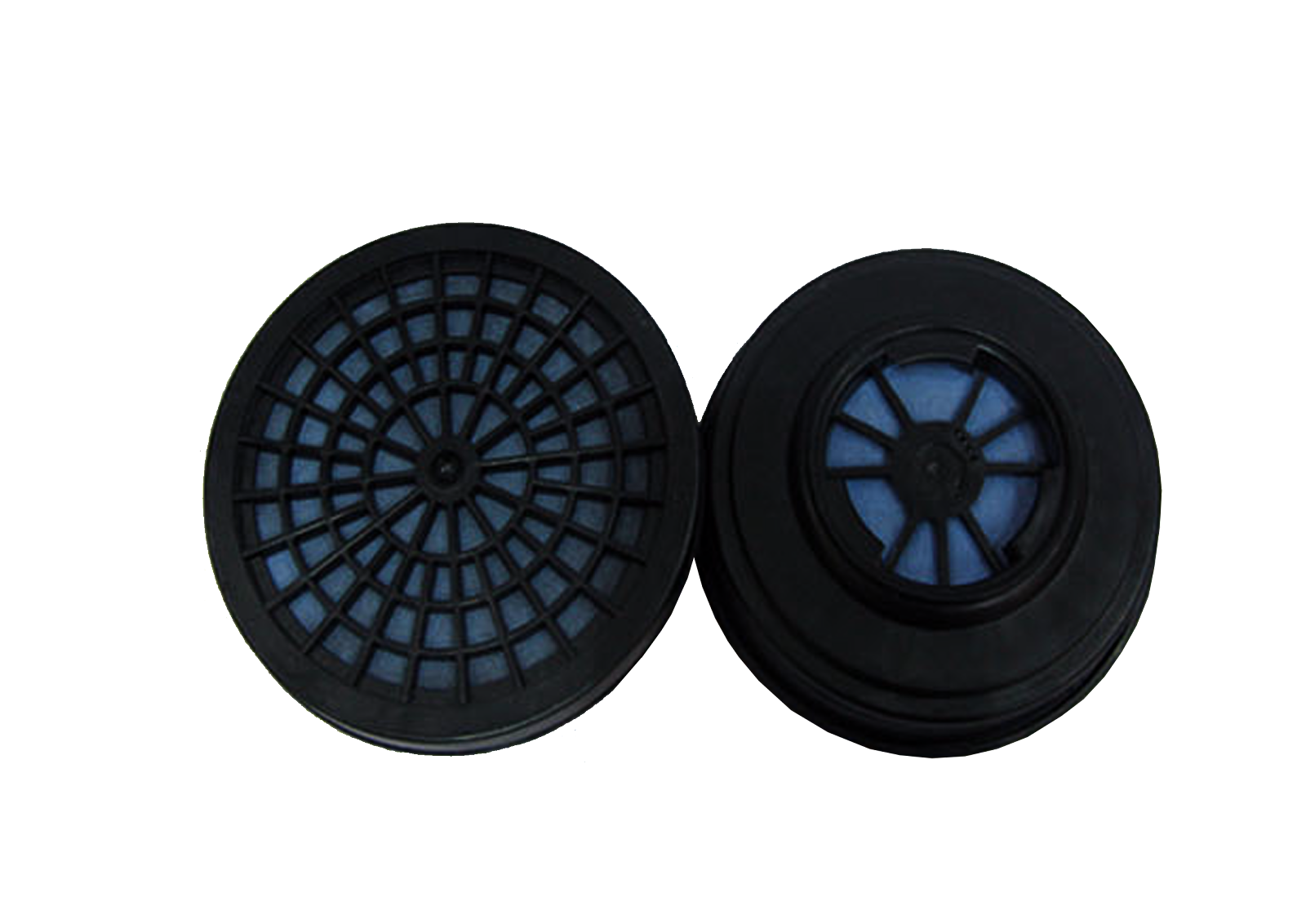 Honeywell filter cartridge ABEK1 - Bayonet Filter Cartridge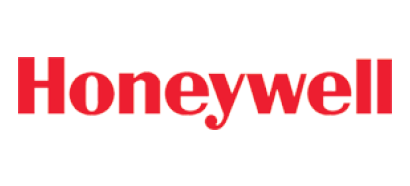 ---
Honeywell filter cartridge ABEK1 - Bayonet Filter Cartridge

Honeywell filter cartridge ABEK1 - Bayonet Filter Cartridge is class 1 cartridge for filtration of organic vapor with boiling point >65°C, inorganic and acid gases, ammonia
The Honeywell-North range provides high quality and cost-effective protection.
The cartridges of Honeywell range are tested against standard EN14387.
Low profile and lightweight
Easy user seal without the use of adapters
Honeywell filter cartridge ABEK1 - Bayonet Filter Cartridge gives workers audible peace of mind that the filter is installed safely
---
Detail
Honeywell filter cartridge ABEK1 - Bayonet Filter Cartridge
Product use: The canister A1B1E1K1 from T series
is used against toxics gases relevant for the
A B E K classification on the EN 141 standard.
This canister can be used only with a half mask
Valuair, Premier, or MX/PF or a fullface mask
Optifit Twin equipped with a T system.
Halfmask and canisters can be used only if the
toxic allow an oel according to safety procedure.
APF for the toral equipment is 50.


Features: Filter placed in the back - Oval or round
shape, Click fit system, Coconut based carbon,
Mechanical filtration membrane, Bi-filter structure,
Service life, Packaging - plastic shrink-wrap.


Benefit: Work facilitated for user, Safe: the user
checks the proper installation via the audible click
on its safety system, Optimal period of use, Safety
and lasting protection, Easy ventilation, Durable
product quality and efficiency, Easy storage.
1.

Free Shipping & Return

We offer free shipping for products on orders above AED 1000 and offer free delivery for all orders in Dubai.
2.

Free and Easy Returns

We guarantee our products and you could get back all of your money anytime you want in 30 days.**T & C Applies
3.

Special Discounts for Bulk Order

We are providing unbeatable discounts and offers for whoelesale or bulk orders
Honeywell filter cartridge ABEK1 - Bayonet Filter Cartridge
Submit Your Review
Share your thoughts with other customers