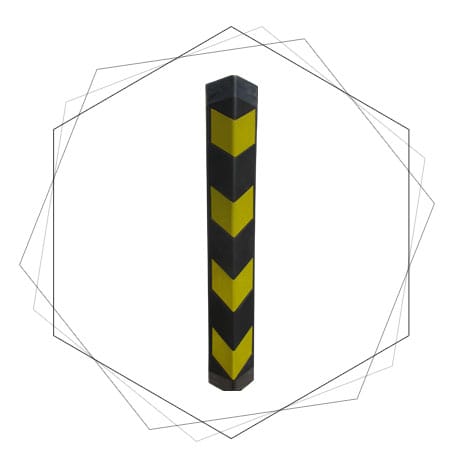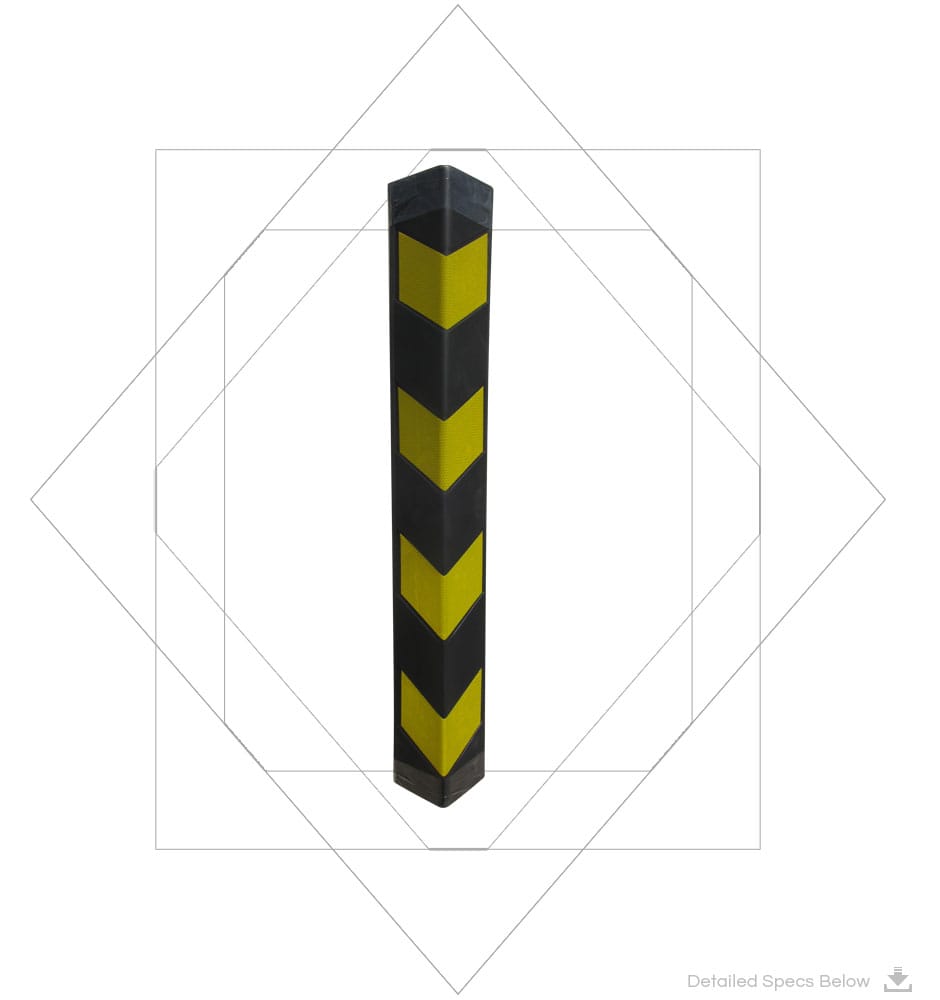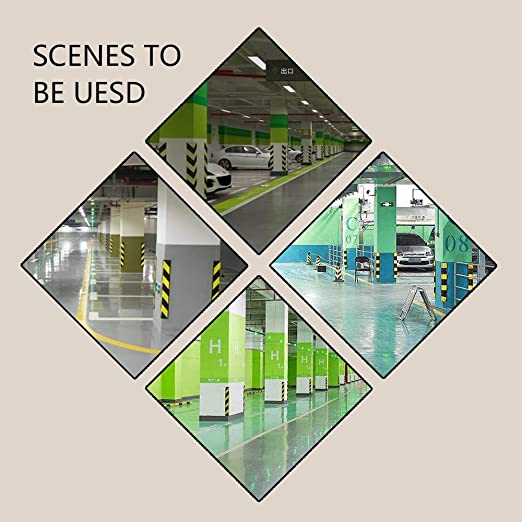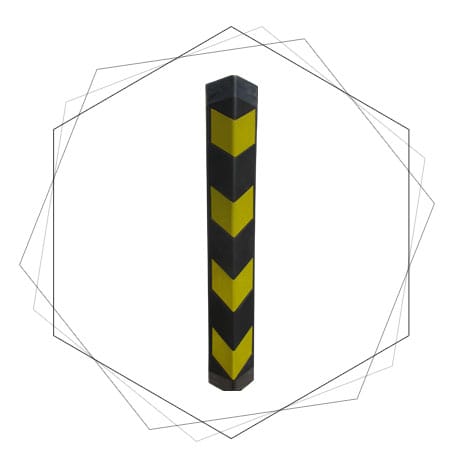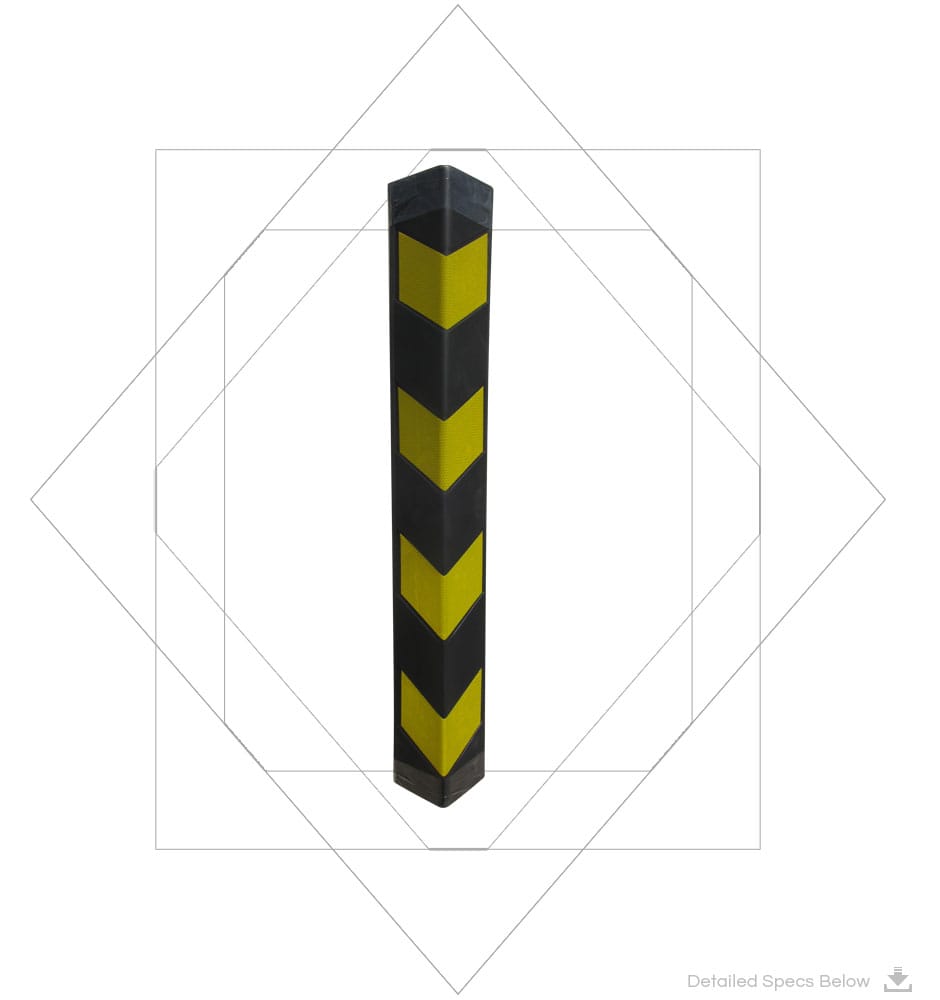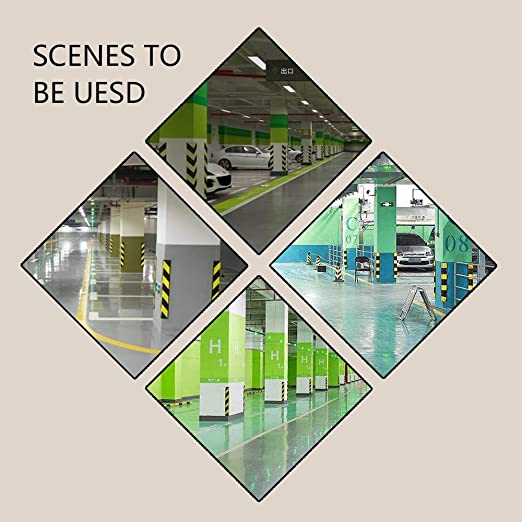 CP02B Angle Corner Protector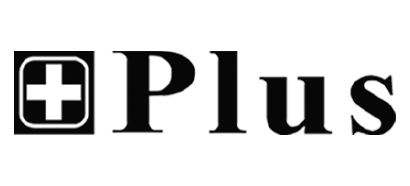 ---
CP02B Angle Corner Protector

Rubber square corner guards are a durable and cost-effective damage prevention solution. They do not only help protecting vehicles from common dents and scratches that often occur when parking next to concrete columns and corners, but they also help protecting the surrounding infrastructure from potential vehicle damage.

Made from high impact virgin rubber
Fits on any 90 degree angled corner
Long lasting and cost efficient
Pre-drilled holes for easy installation with screws and plastic anchors
Rubber corner protectors are easily installed by 1 person
Can be used for permanent or temporary installation
High intensity reflective tape in yellow provides great visibility to drivers; Even in dark / poorly lit parking lots

Flexible plastic for impact and breakage resistance.
---
Detail
CP02B Angle Corner Protector

EASY TO INSTALL: Wall protectors are self-adhesive for easy application. Just peel away the paper backing and stick the bumpers directly to wall at a height to align with the car doors or bumpers. For best results, surface must be free of dirt, dust and moisture.
BETTER PROTECTION: Guard your car against bumps and scratches damaging your vehicle's doors or bumpers. Foam protectors are thick enough to effectively absorb the impacts and protect both car doors and garage walls from scratches and dents. Helps protect wall corners from accidental damage
PROCESS: The wall guards are made out of durable foam and they have bright colors to warn of potential danger. Reflective yellow safety strips bring attention to wall corner

Weight : 1.7kgs, N.W – 36kgs

Size : 800 x 8mm

Colors : Black base with yellow/black zebra tape.

Easy installation in heights of 30, 60, 90, 120, 150cm or more to meet various demands.

Good for parking lots, schools, public venues, plants, warehouse, distribution center with access to vehicles and forklifts.

Material : Rubber

CBM : 82 x 39 x 22cm

Color : Blk/Grn, Blk/Ylw, Blu/Blk, Blu/Ylw, Grn/Blk, Blu/Ylw, Grn/Blk, Red/Blk, Red/Blu, Red/Ylw, Ylw/Blu

Height : 80cm
1.

Free Shipping & Return

We offer free shipping for products on orders above AED 1000 and offer free delivery for all orders in Dubai.
2.

Free and Easy Returns

We guarantee our products and you could get back all of your money anytime you want in 30 days.**T & C Applies
3.

Special Discounts for Bulk Order

We are providing unbeatable discounts and offers for whoelesale or bulk orders
Blk/Grn, Blk/Ylw, Blu/Blk, Blu/Ylw, Grn/Blk, Blu/Ylw, Grn/Blk, Red/Blk, Red/Blu, Red/Ylw, Ylw/Blu

CP02B Angle Corner Protector
Submit Your Review
Share your thoughts with other customers