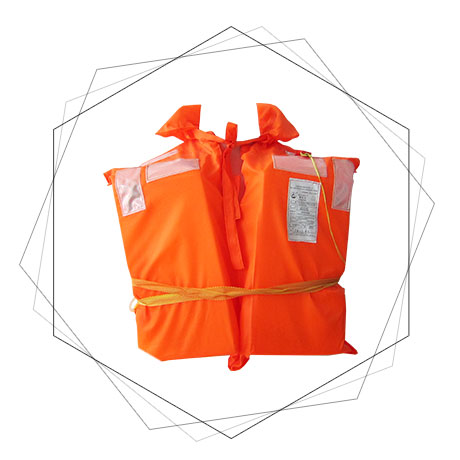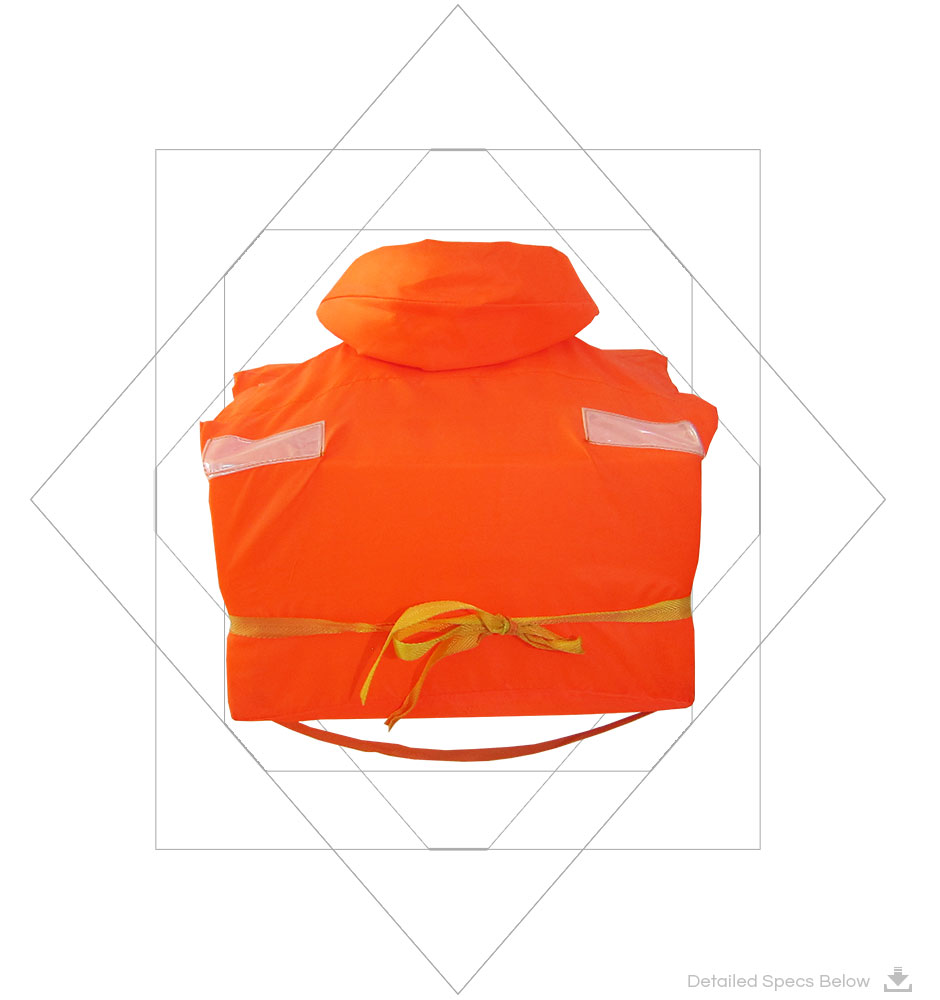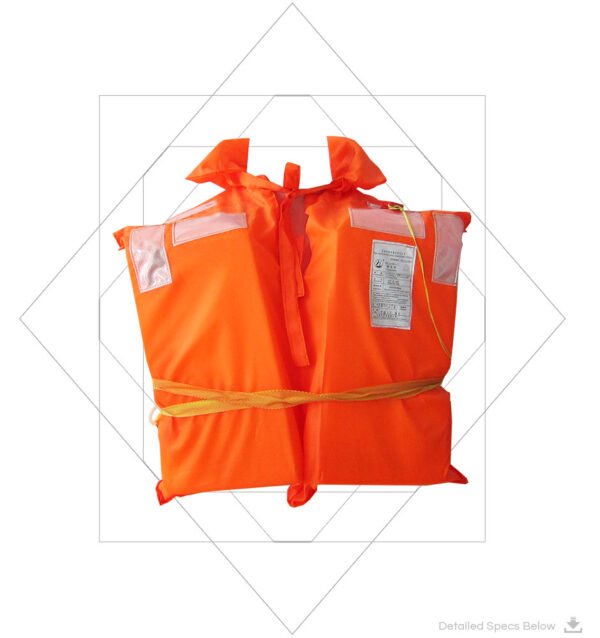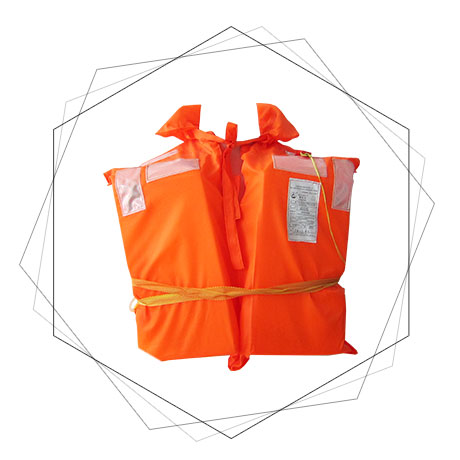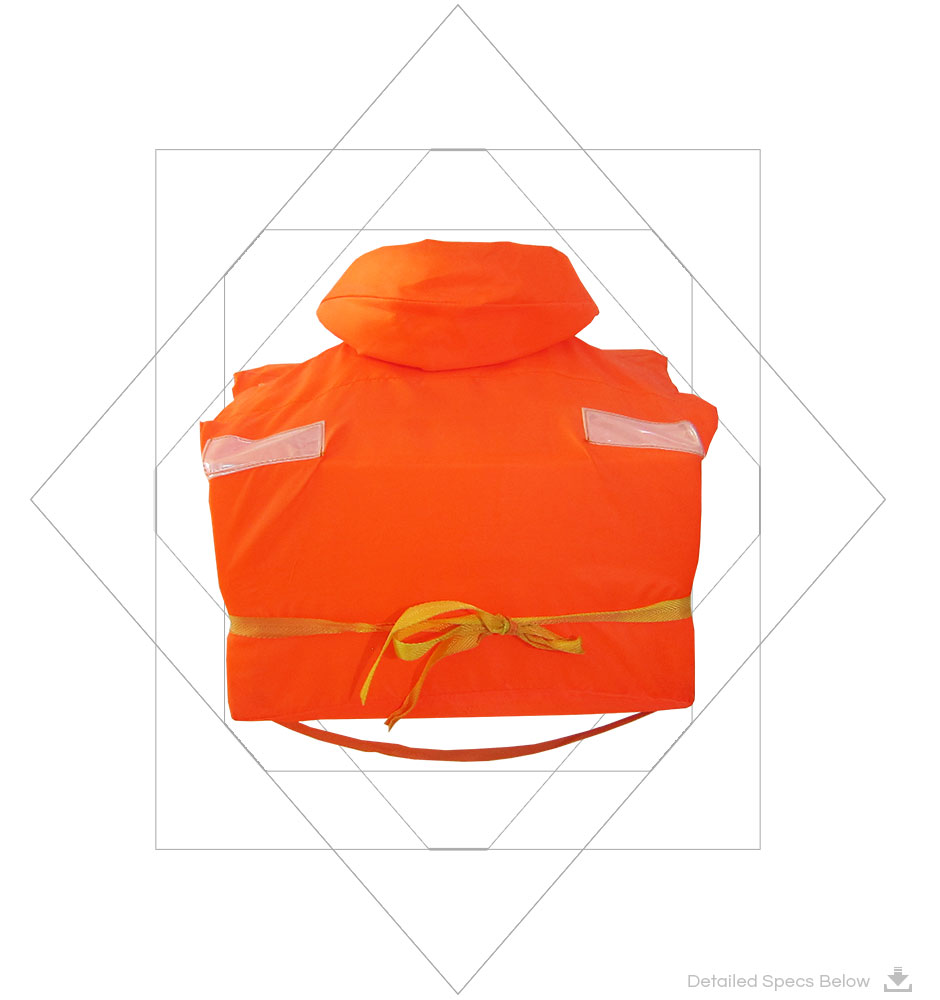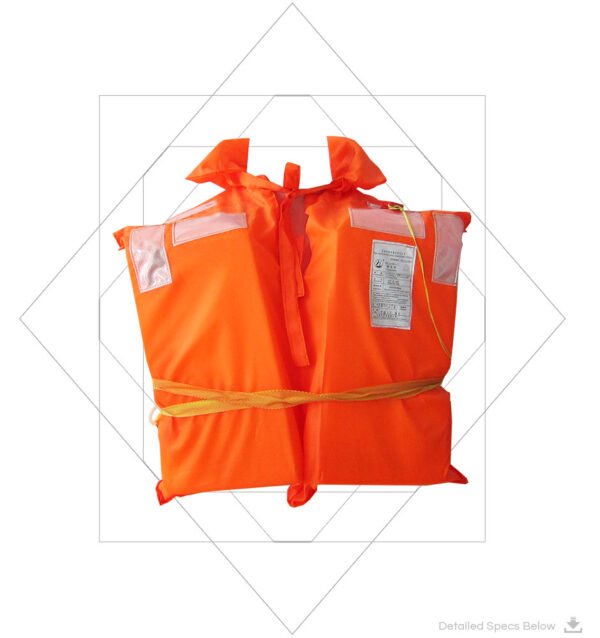 Life Jacket MLJ-HD-1
---
Life Jacket MLJ-HD-1 (Heavy Duty Life Jacket)

The MLJ-HD-1 Heavy Duty Life Jacket is designed to assist wearers in floating if they are either conscious or unconscious.
This life jacket is suitable for a person up to 140kgs.
The jacket is made from durable materials to ensure longevity and reliability.
It features a bright orange color for increased visibility in emergency situations.
The life jacket is adjustable to fit a variety of body sizes and shapes.
It is designed to be comfortable to wear for extended periods of time.
The heavy-duty construction of the jacket makes it suitable for use in harsh marine environments.
This life jacket is compliant with relevant safety regulations and standards.
It is an essential piece of safety equipment for anyone participating in water activities.
---
Detail
Life Jacket MLJ-HD-1 (Heavy Duty Life Jacket)

The MLJ-HD-1 Heavy Duty Life Jacket is a high-quality personal floating device designed to keep the wearer afloat in the water. This life jacket is suitable for both conscious and unconscious wearers and is built to withstand rugged use in tough marine environments.

Featuring a durable construction with a heavy-duty nylon outer shell and closed-cell foam core, this life jacket provides excellent buoyancy and impact resistance. The adjustable straps and belts ensure a secure and comfortable fit, while the bright orange color enhances visibility in the water.

The MLJ-HD-1 life jacket is designed for individuals weighing over 40 kg and is suitable for a wide range of marine activities, including fishing, boating, and water sports. This life jacket is approved by the US Coast Guard and meets all relevant safety standards.

Whether you're a professional mariner or a weekend boater, the MLJ-HD-1 Heavy Duty Life Jacket provides reliable protection and peace of mind on the water. With its rugged construction, comfortable fit, and high-visibility color, this life jacket is a must-have for anyone who spends time on or near the water.
1.

Free Shipping & Return

We offer free shipping for products on orders above AED 1000 and offer free delivery for all orders in Dubai.
2.

Free and Easy Returns

We guarantee our products and you could get back all of your money anytime you want in 30 days.**T & C Applies
3.

Special Discounts for Bulk Order

We are providing unbeatable discounts and offers for whoelesale or bulk orders
14 kg

Life Jacket MLJ-HD-1 (Heavy Duty Life Jacket)
Submit Your Review
Share your thoughts with other customers